Sustainability
Group companies ensure that the performance of their activities is in alignment with the ten universally accepted principles enshrined in Global Compact, in its four main themes, namely: human rights, labor, environment and anti-corruption.
Furthermore, the companies voluntarily commit to go beyond compliance of legislation in force, thus contributing decisively to sustainable development.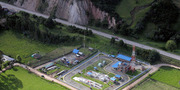 Grupo Energía de Bogotá has a globally responsible perspective regarding social and environmental issues fostering the creation of a green economy.
View more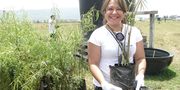 The alignment with the Sustainable Development Goals is established from what we do for the transformation of the territories where we have presence.
View more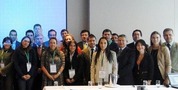 Stakeholders of Grupo de Energía de Bogotá are shareholders, customers and Government, collaborators, representatives of the environmental sector, suppliers and contractors and communities in its area of influence.
View more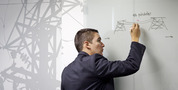 In this section you may unload sustainable development reports analyzing EEB's annual results in topics such as social corporate responsibility, good corporate citizenship and environmental practices.
View more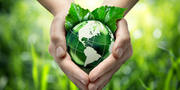 EEB has been adhering to the United Nations Global Compact since 2005, guiding its sustainable growth under the ten principles that fall into four areas: human rights, labor standards, environment and anti-corruption.
View more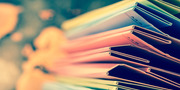 Corporate Policies are a set of decisions and guidelines, whereby frameworks for action are established to guide management processes of affiliate companies and business units that make up Grupo Energía Bogotá.
These guidelines establish clear, non-negotiable and mandatory behavioral guidelines, which are vital for an adequate delegation of authority and contribute in bringing together the corporation in a cohesive manner to achieve strategic objectives.
View more